Local Farmers Markets
It's that time of year again when locally grown and produced agricultural products are made available at local farmers markets. Here are the markets in Fauquier:
The Warrenton Farmers Market occurs at the 21 Main Street Parking Lot between the hours of 8 am and noon (every Saturday, weather permitting).
Marshall Farmers Market at 8382 West Main Street in Marshall, VA opens on the 2nd and 4th Fridays of each month from 4-7 pm (spring through fall).
Running May – October, the Buchanan Hall Farmers Market offers farm and artisan items, live music, and food trucks, all nestled in the historic gardens at Buchanan Hall in Upperville, VA.
Archwood Green Barns is a local, producer-only Farmer's Market, located in the beautiful town of The Plains, Virginia. Located on the grounds and in the barns of a restored horse farm, a long, paved center aisle makes the barn accessible to all. Outside vendors are situated around the barn to be sure you can visit everyone when you come to Archwood. Open Sundays, 10:00 am to 2:00 pm. May through December at 4559 Old Tavern Road, The Plains, VA.
Remington Farmer's Market is open on Saturdays from 2-6 pm from April 2 – October 29 during 2022. The location is 150B West Bowen Street in Remington, VA.
Blackberries Coming In Soon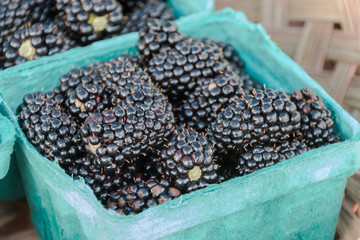 Want to pick your own berries? Here are a few places you'll want to visit if you're looking for berries. BUT… call first to be sure the produce is available. Picking availability and hours can change daily.
---
Some of our recent posts…