Visit your favorite Loudoun farms on Saturday, May 21 and Sunday, May 22, 2022! Dozens of local farmers are preparing to welcome visitors to this year's edition of the homegrown Loudoun County tradition that dates back to 1993.
This self-guided tour is fun and informative for all ages. Bring your friends and family – we can't wait to see you! All sites will be open, rain or shine. This event is free to participate in and you don't need tickets. There are fees at some sites for food, drinks, and special activities, which are indicated on the map.
Looking for a map? Download it here or find one at any of these places:
Bluemont Community Center
33846 Snickersville Turnpike
Bluemont
VA
20135
Middleburg Library
101 Reed St.
Middleburg
VA
20117
Town of Leesburg
25 West Market Street
Leesburg
VA
20176
Dulles South Multipurpose Center
24950 Riding Center Dr.
South Riding
VA
20152
Lucketts Community Center
42361 Lucketts Rd.
Leesburg
VA
20176
Sterling Community Center
120 Enterprise St.
Sterling
VA
20164
Carver Center
200 Willie Palmer Way
Purcellville
VA
20132
Cascades Library
21030 Whitfield Place
Potomac Falls
VA
20165
Sterling Library
22330 S Sterling Blvd, Suite A117
Sterling
VA
20164
Virginia Cooperative Extension
750 miller Drive S.E. Suite F3
Leesburg
VA
20175
LCPS Public information office
21000 Education Court, Suite 103
Ashburn
VA
20148
Claude Moore Community Center
46111 Loudoun Park Ln.
Sterling
VA
20164
Gum Springs Library
24600 Millstream Dr.
Stone Ridge
VA
20105
Heritage Farm Museum
21668 Heritage Farm Lane
Sterling
VA
20164
Loudoun County, Public Affairs & Communications
1 Harrison St. SE
Leesburg
VA
20175
Ashburn Library
43316 Hay Rd.
Ashburn
VA
20147
Purcellville Library
220 East Main St.
Purcellville
VA
20132
Visit Loudoun
112-G South Street, SE
Leesburg
VA
20176
Rust Library
380 Old Waterford Rd., NW
You can also access the event app HERE to find maps, directions, farm activity descriptions, and play a revamped scavenger hunt on the go!
Events separated from the main list may charge an entry fee or have special hours of operation outside of 10 a.m. – 4 p.m. Loudoun is also home to 10 farmers markets, many of which are open Farm Tour weekend. For more information, visit LoudounFarms.org/FarmersMarkets.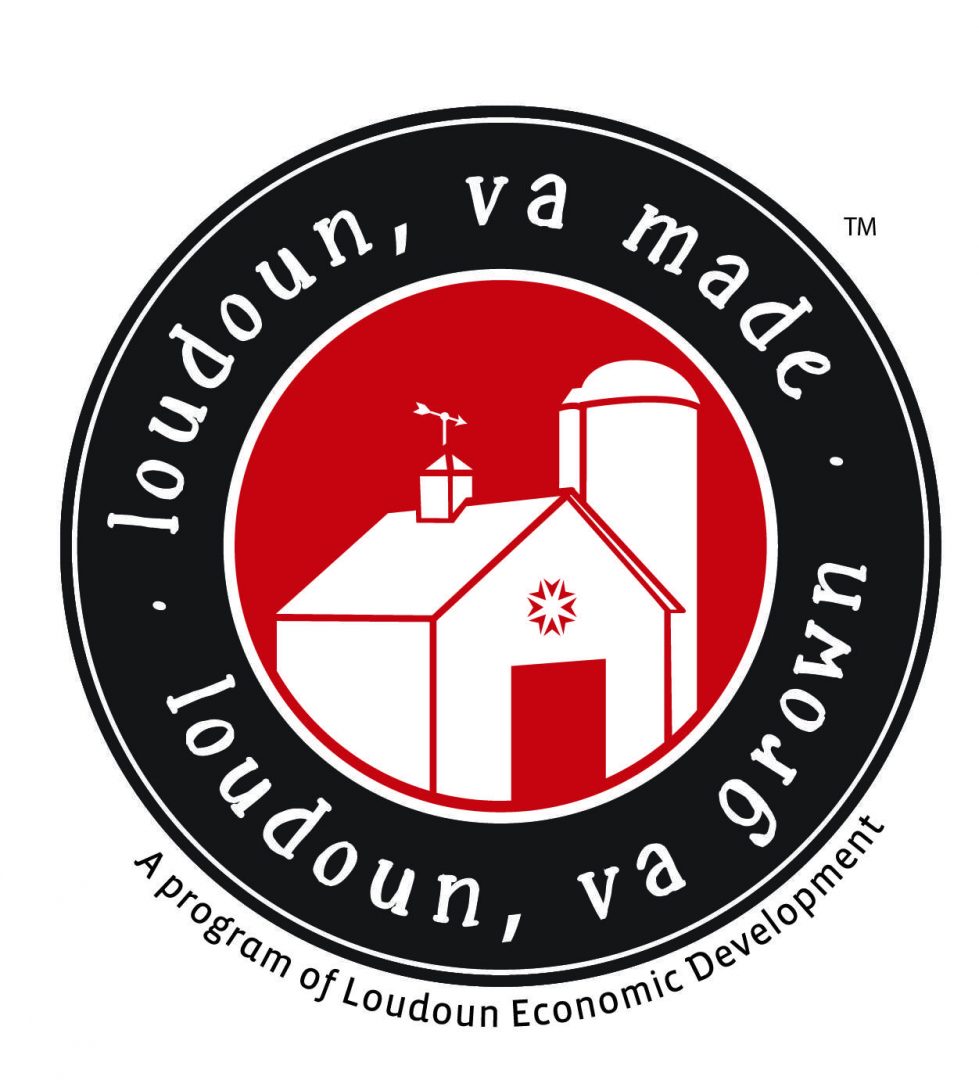 If you take photos and would like to share them, please post your photos on social media, using the hashtag #LoudounFarmTour.
Look for the Logo
Did you know? The logo is used by Loudoun growers and producers that agree to source their products from Loudoun County farms. Look for the logo and support those businesses by taking your piece of Loudoun home. In addition to buying the best-quality products, you also support the future of farming in Loudoun.